After getting married in June this year a new house and a wedding meant that we had to put the honeymoon back a few months. Where to go was also an issue as we knew that we wanted to find somewhere we could get away from it all. Somewhere we could sit back relax and take in the fact that after 9 years as "girlfriend and boyfriend" we were now husband and wife.
I often spend time looking at other photographers work and blogs and one that particularly took my interest was a blog by a photographer called Johnny Patience (ye I know what a cool name). Johnny blog entitled "Italy in September" was not only a blog about his wedding anniversary around Tuscany but also contained some beautiful images of the area that immediately grabbed my attention. Carmen and I discussed the blog, I knew that Italy was a place that we would like to explore and photograph but it was soon forgotten as life got back to post wedding normality.
About a month later we spent a weekend in Swanage with our friends Joe and Kate. We had a great weekend and on the final day while having dinner at a local Italian restaurant Joe ordered a bottle of Montepulciano. During the course of the evening we discovered that Montepulciano is their favorite wine. They had discovered it whilst exploring this old Italian town, famous for its wine and cheeses during their honeymoon. Once again Italy was back in our thoughts as Joe and Kate told us how they had spent their honeymoon in a old Italian farm house situated high on a hill top. Surrounded by stunning views of the Umbrian countryside the farm was a haven of tranquility, complete with swimming pool and Hammocks. Our minds were made up, Italy here we come!
We stayed at the La Cassetta nel Bosco near Perugia, Umbria. Accessed by a steep farm track which our little fiat 500 struggled daily to negotiate, it was everything Joe and Kate described and a beautiful and peaceful location close to the regional capital of Perugia. Our daily excursions took us to Assisi and Perugia before venturing over to Tuscany where we had a day visiting Montepulciano and Pienza. The towns and the countryside around Tuscany were everything we had envisaged.
Although not originally in our schedule we decided to spend our last two days in Florence. Having said goodbye to our lovely hosts Bianca and Gerhard we left later than planned on Saturday morning.. As we headed north we could see the shimmering waters of a large lake in the distance. Low on fuel we exited the motorway and stopped in a small village on the lake named Passignano sul Trasimeno. It was a stunning day, the sun was shimmering off the water of the Lake as a number of local people drifted back and forward along the shoreline.. The views across the lake to the rolling Tuscan hills on the horizon were breathtaking and we immediately fell in love with this little town. What we hadn't realised was that we had only scratched the surface.. As we strolled deeper into the town we slowly began to wind our way up hill along the narrow cobbled streets of Passignano We eventually arrived at the Church overlooking the town where we climbed to the top of the tower. It was worth the effort as we were rewarded with the most amazing views over the blue heart (local name for lake Trasimeno).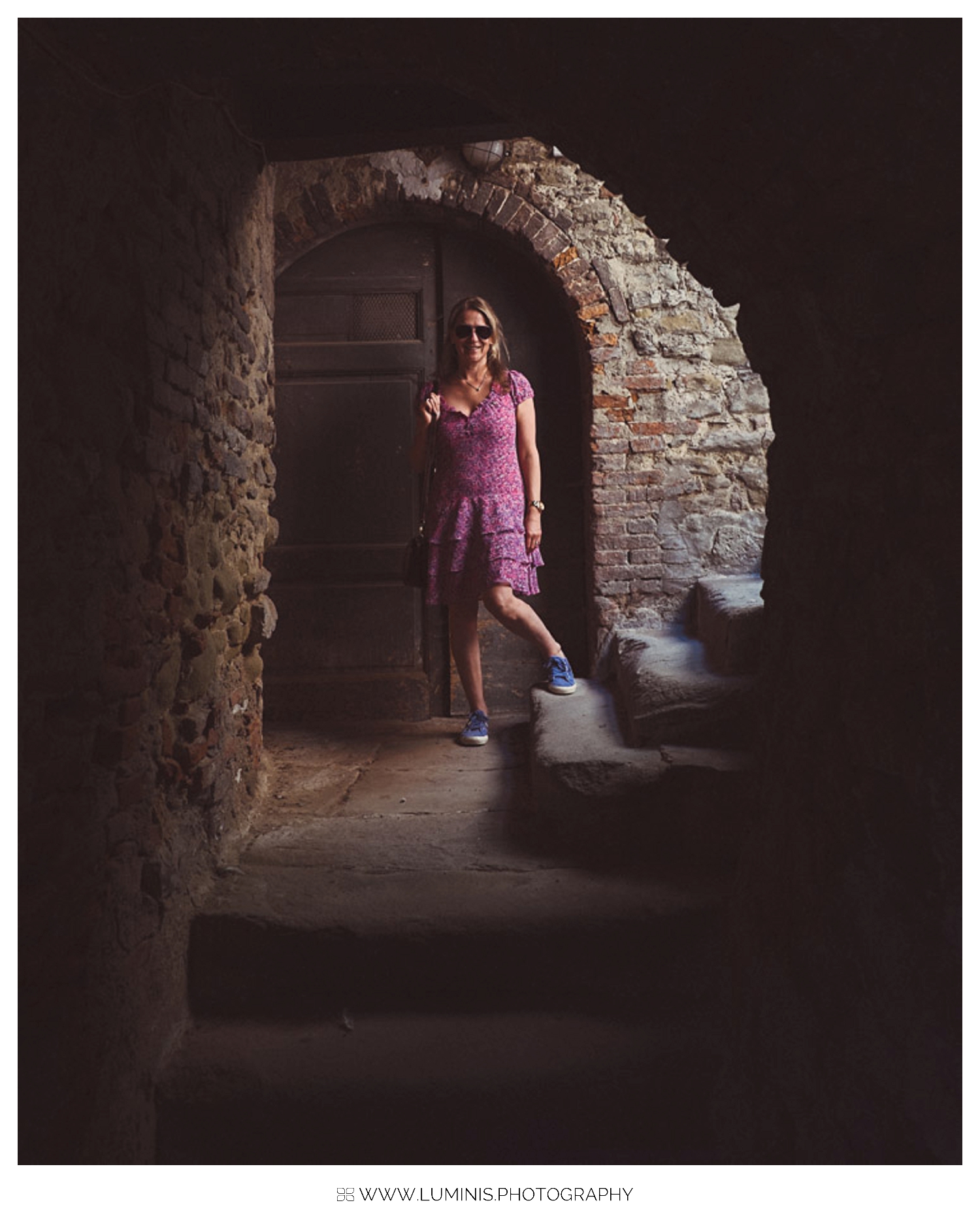 We stayed far to long having pulled in to get some fuel this captivating lakeside idle had delayed our arrival in Florence and we needed to get going. We arrived at our hotel on the outskirts of Florence a lot later than planned. After a quick bit of research we decided to drive into Florence and park up at the Piazza de Michelangelo. The journey there on a Saturday night along the narrow high walled streets was great fun. Caught in a convoy of fast driving Italians eager to get into Florence, the journey was a mixture of Monte Carlo GP meets the Italian job, as we raced along in our Fiat 500!
Having arrived in the Piazza , the views from here over Florence are not to be missed. The piazza had such a cool vibe. A cosmopolitan mix of young and old alike, all enjoying a Saturday evening overlooking this beautifully lit city. We made our way down along the south bank of the river before finally enjoying a typical Italian meal at bar Bevo Vino.
We returned again on Sunday morning and spent most of the day exploring the piazzas, churches and museums while refueling often with plenty of Gelato Italian Ice cream. Before we knew it the day was over and we headed back towards Pisa and our flight home without even time to see the leaning tower.
Italy was everything and more than we expected. The laid back, and relaxed life seems to so much less frantic than here in the UK. From the beautiful countryside of Umbria and Tuscany to the magnificence of Florence it was a wonderful place to visit and photograph. I hope we will visit again one day but the world is a big place and theres so much more we want to see. So for now its Ciao, and to Joe and Kate thanks for the tip, we loved it!